Mist Collectors
For cutting, grinding and milling operations generating
airborne water or oil based mist. Units are available up to
99.9% Efficient.
Centrifugal Mist Collection Units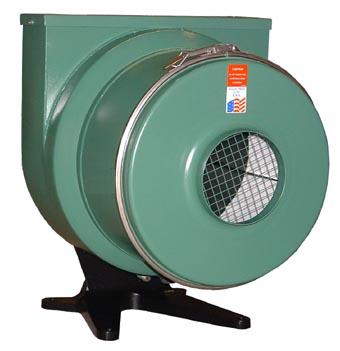 Filters coolant , smoke, gas, and vapor. Four stages of filtration. Manufactured out of 16ga spun steel, powder coated. Quiet Operation 70 to 76 dba @ 3'. Small and Compact with Direct Mount Capability
Vertical Media Filtration Units

Filters coolant, dust, smoke, fume, gas, and vapor. Sizes ranging from 500cfm through 18000cfm. Three stages of filtration with optional 4th stage. Aerospace gasket for optimum sealing. DP Gauge for quick reference of filter loading for ease of maintenance.


FEATURES:
High efficiency collectors captures machinery mist to protect people and machines in the work area.

All units are available in various voltage and frequency combinations. Fan and filters are factory assembled for fast connection in the field.

Long service life is assured with all units constructed from 14 gauge HRCS or heavier and powder coated surface finish inside and outside. And inlet positions can be selected in the field for installation versatility. Furthermore, all units can be hung from ceiling or mounted on the floor. Contact us for all your mist collector needs.

Processing has over 20 years of experience the design and manufacturing of air filtration equipment that will solve your problems and exceed all OSHA and EPA requirements.

As well as a very diverse standard product line, we have the years of experience and manufacturing know how to design and fabricate custom air filtration systems up to 36,000 CFM. Call and speak directly with one of our experienced Application Engineers. Challenge us with your custom application.

Typically, mist-laden air enters through a flexible hose and hits the centrifugal fan blades in a process called impaction. Sub-micron particles are trapped and retained until they grow to droplet size. They are then thrown free of the perforated drum to the inner wall of the casing by centrifugal force. High velocity air drives the liquid oil along the walls and through the circumferential slot into a collection chamber. the clean air is returned to the plant environment, by way of the exhaust grill and the clean recycled oil drains from the unit for reuse or disposal.

There are many practical, versatile and effective applications for these including: Food processing, Automatic screw machines, Horizontal vertical and CNC machining centers, ink mist, CNC lathes, and venting lubrication systems.

Typically the unit is guaranteed to be 98% efficient, however, because smoke as well as oil, is a major in-plant contaminant, we also offer an HEPA unit that can be retrofitted for the unit if smoke continues to be a problem. The addition of the HEPA filter raises the unit's efficiency rating to 99.97% at 0.3 microns.